The Church of Saint John the Russian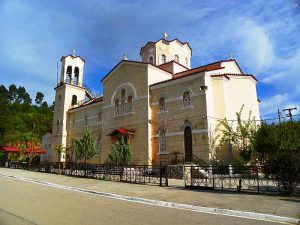 In the village of Prokopi, in Evia, there is one of the most famous churches in Greece, the Church of Saint John the Russian (60′ drive from Chroma Studios). The church was built in 1951, in order to honor a simple Christian, John, whom after fighting with the Turks in his homeland, Russia, was arrested, enslaved, and transferred to the village of Procopi, in Cappadocia, Asia Minor (Turkey).
The Monastery of Saint David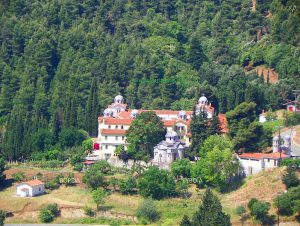 The men's monastery of Saint David in Rovies (35′ drive from the accommodation), which was founded during the 16th century, was completely destroyed by the Ottomans in 1821 and was rebuilt in 1877. The Monastery celebrates once a year on November 1st. Apart from the main building you can visit the catacombs and the little church built in a cave, a few meters away from the monastery.
The Monastery of Saint George of Ilia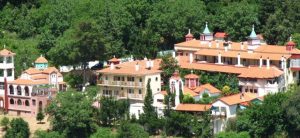 From the monastery and church of Saint George you can admire the stunning view of the sea and the mountains, as they are located on a small plateau in Valantio Mountain, near Telethio Mountain. Visitors can visit the underground catacombs, several of which have not been explored yet .
The Cave of Saint Christodoulos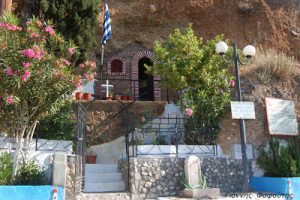 The cave of Saint Christodoulos, which was a refuge for himself during the 10th century, has a small shrine built in his honor and is just outside the town of Limni (40' drive from Chroma Studios).