Live moments of real calmness and real holidays in a comfortable and friendly environment of a modern holiday apartment complex that will bring you back to nature not only because of its position but also because of its unique natural gardens.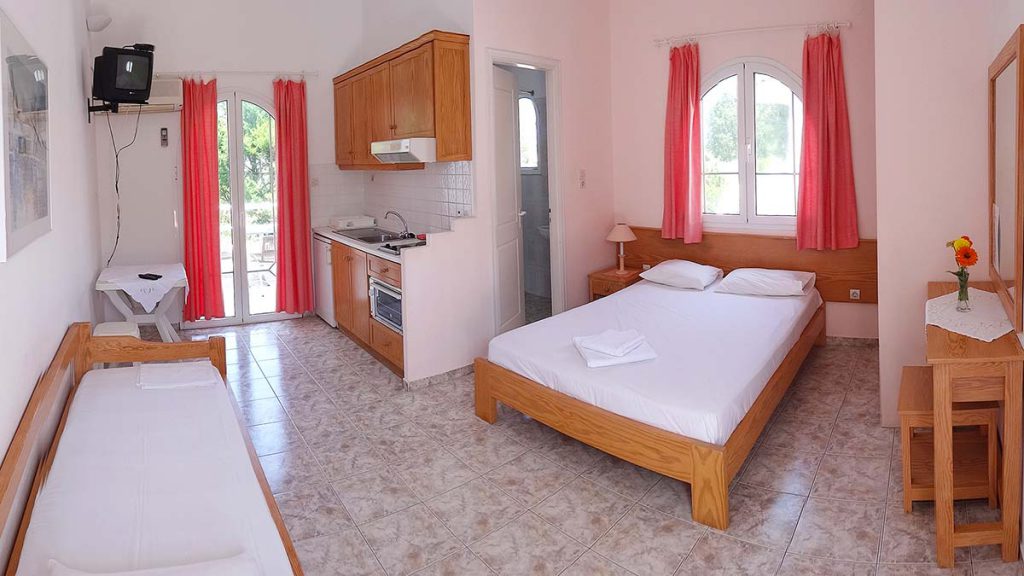 Just choose your favorite bungalow color (blue, green, pink or mauve) and leave the rest to come of their own!
The unique feeling you get when you choose to stay in Chroma Studios, is the sense of your own vacation home. Chroma Studios offer you 4 different, beautiful and modern bungalows (each one with its unique style and decoration), which make of 15 comfortable and hospitable single-space studios of 27 sq. m. each. Their unique architecture is ideally combined with the magnificent garden as well as with the surrounding landscape.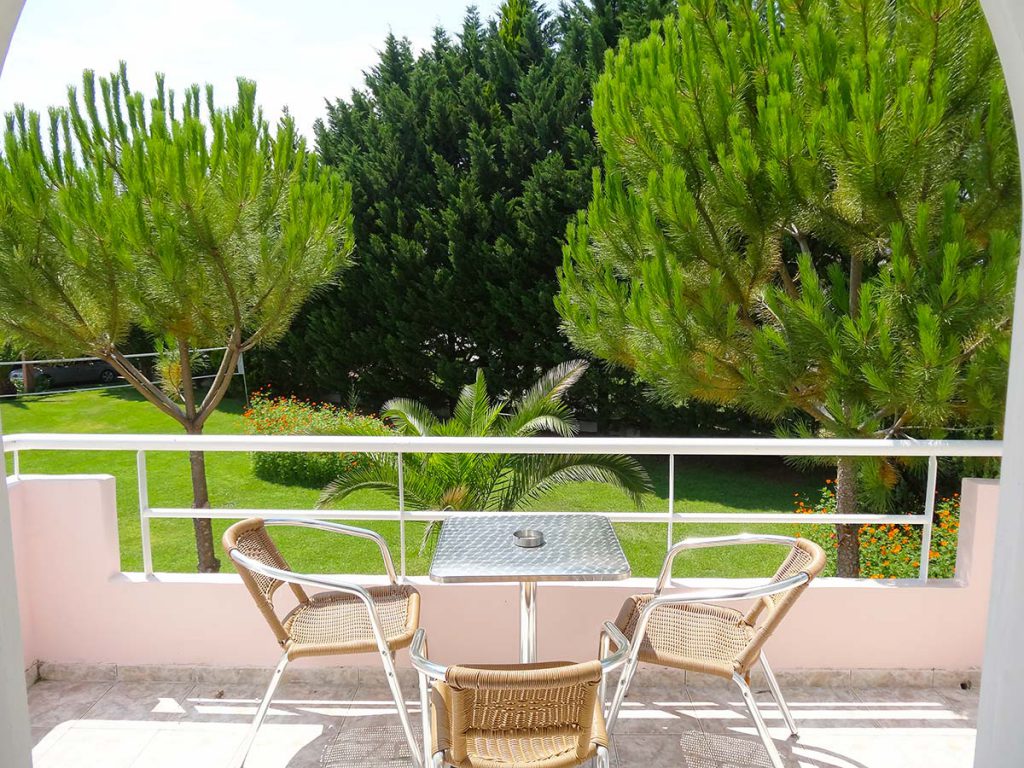 Each studio can sleep up to 4 people (with one double and 2 single beds) while it offers a fully equipped kitchen, bathroom with shower, air conditioning, TV and a big personal balcony or veranda with a garden view.
Every little visitor is our best friend. Children are the stars in Chroma Studios. For them, we have created a whole world of playgrounds as well as basketball and 5×5 football courts, always with one thing in mind: their safety and your piece of mind.
For all the others, there are any amenities available, all offering unique moments of relaxation and calmness. Take for example our hammocks corner under our big trees where you can discover again the sough of tree leaves and the birds' beautiful songs when you can still enjoy your coffee or drink.
Also, there is a fully equipped barbeque which can be used by all tenants to prepare your lunches or dinners.
The complex also offers a fully covered parking to its tenants.