Welcome to Chroma Studios. In a 5.000 sq.m. garden that will take off your senses, right outside of the magnificent fishermen village of Oreoi in Northern part of the island of Evia, right in the middle of a protected area and only 300 meters away from two beautiful and clean beaches, Chroma Studios complex welcomes you with 15 comfortable and hospitable studio apartments.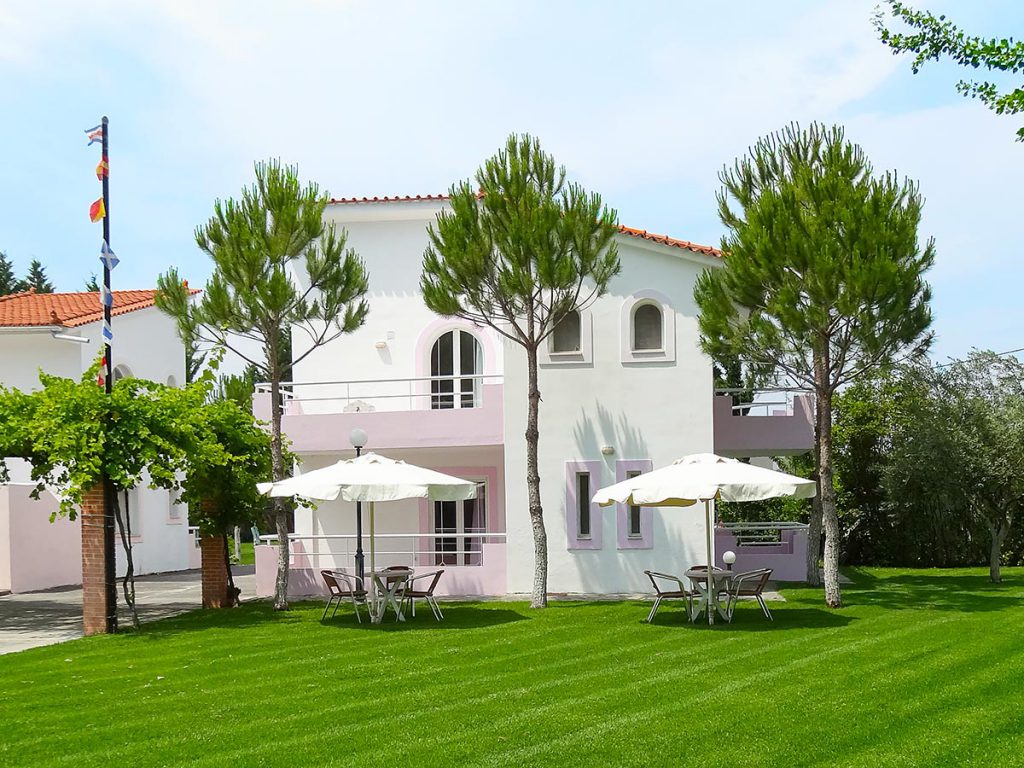 Our "little friends" will enjoy all children activities while the whole family will relax and "enjoy their staying' in the numerous corners of the complex. Chroma Studios will grab your attention from the very first moment and it will offer you the ultimate family vacation you were waiting all this time.
Chroma Studios will also give you the feeling that you are staying in your own vacation home and not in a small hotel or an apartment complex.
Give us some of your time and let us introduce you to Chroma Studios, the ultimate family vacation place.
ΜΗΤΕ: 1351K122K0114100